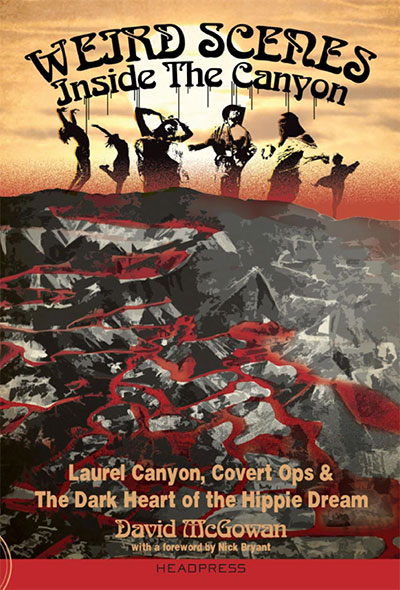 Weird Scenes Inside the Canyon
Laurel Canyon in the 1960s and early 1970s was a magical place where a dizzying array of musical artists congregated to create much of the music that provided the soundtrack to those turbulent times. But there was a dark side to that scene as well. Weird Scenes Inside the Canyon is the very strange, but nevertheless true story of the dark underbelly of a hippie utopia.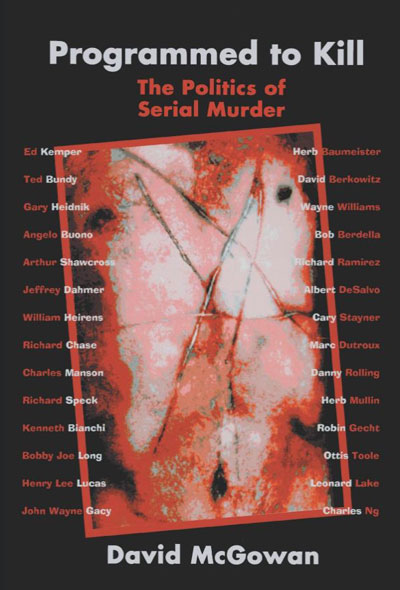 Programmed to Kill
The specter of the marauding serial killer has become a relatively common feature on the American landscape. Reactions to these modern-day monsters range from revulsion to a morbid fascination that is either fed by, or a product of, the saturation coverage provided by print and broadcast media. In Programmed to Kill, acclaimed and always controversial author David McGowan takes a fresh look at the lives of many of America's most notorious accused murderers, focusing on the largely hidden patterns that suggest that there may be more to the average serial killer story than meets the eye.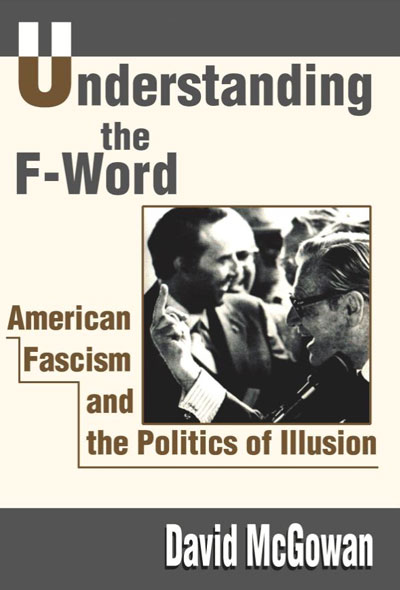 Understanding the F-Word
By offering a radical review of the last 100 years of U.S. history, this work is intended as a counterpoint to the rampant revisionism of the flurry of books glorifying the "American Century."
Beginning with the rather bold and decidedly controversial assertion that the current political system in place in the United States at the dawn of the twenty-first century is fascism, the first part of this book attempts to justify that claim by first defining exactly what fascism is, correcting various widely-held misconceptions and then analyzing how closely we as a nation conform to that definition.
Part II offers a retrospective of the twentieth century American presidential administrations, to demonstrate that the steady and inexorable march towards overt fascism was a defining characteristic that remained unchanged.
The final section looks at the still very much alive eugenics movement, and analyzes the role played by the psychiatric establishment in validating the fascist state. This book will surely find no shortage of detractors, but if read with an open mind, it just may change the way you view the world.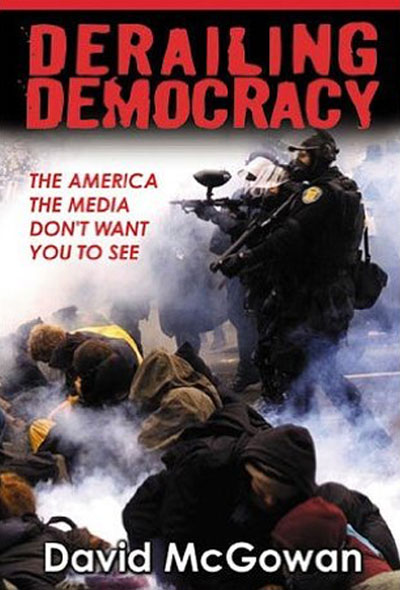 Derailing Democracy
Is the U.S. a beacon of progress? That's how the mainstream media want you to see it. But in Derailing Democracy: The America the Media Don't Want You to See, David McGowan has compiled an index of disturbing facts that point to ominous trends. From mandatory minimum sentencing laws to new, more liberal search-and-seizure rules, from Three Strikes You're Out to congressional legislation for a national ID card, in Derailing Democracy, David McGowan has compiled the facts to show that the noose around democracy is tightening every day.